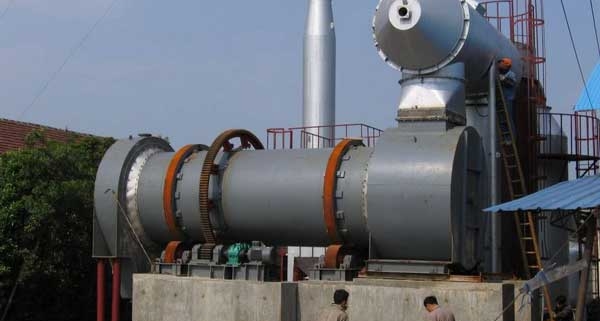 At present, the method commonly used for the treatment of garbage is incineration. Incineration can improve the recovery rate of garbage. It is a relatively reliable method. The equipment required is incineration rotary kiln. The incineration rotary kiln has the basic characteristics of non-polluting and low energy consumption in the incineration process. It is the exclusive equipment for treating waste.This article will provide a detailed introduction to the equipment for incineration rotary kiln.
The generation of garbage is inevitable in our life, especially in cities with a large population, the amount of garbage is very large, and the method of filling is usually used for the treatment. Although this method temporarily does not pollute for the environment,but the refuse degradation needs very long time ,and also occupy a large area.
The Features of waste incineration of rotary kiln type:
1. As the waste is not easy to decompose in the process of treatment, the incineration rotary kiln equipment required to be used must have strong thermal bearing capacity.
2. The kiln body of the incineration rotary kiln equipment can withstand the corrosion of the corrosive gas generated by the waste after incineration for a long time.
3. The rate of the waste recovery is high after being treated by incineration rotary kiln equipment,Which can avoid secondary pollution
Luoyang Building Materials and Architectural Design and Research Institute (LCDRI ) develop and invent a set of production line waste incineration ,adopt indirect heat desorption process, low consumption, high efficient, . Welcome to visit our company for more information.
https://www.lcdri.com/wp-content/uploads/2019/01/Waste-rotary-kiln.jpg
450
600
管理员
https://www.lcdri.com/wp-content/uploads/2019/01/lcdrilogo.jpg
管理员
2019-01-21 16:41:18
2019-01-24 12:15:02
The method of waste incineration of The Rotary kiln type