CEMENT INDUSTRY DESIGN AND CONSULT
Luoyang Building Material and Architectural Design and Research Institute (LCDRI) was founded in 1999. Its predecessor is Luoyang Cement Technical Research Institute (founded in 1978). After more than 30 years of development, our company has already become a National First Class Design and Research Institute that provides scientific research and study, engineering design, EPC project, technical consultation, technical service as well as equipment manufacturing, etc.
LCDRI has strong technical skills. It has been nominated as one of the Ten Best Design and Research Institutes of Cement Industry in 2009. There are Research Center, Process Department, Equipment Department, Electrical & Automation Department, Civil Department, Cogeneration Department, Utility Engineering Department, Technical & Economical Department, Technical Service Department, etc. In addition, we also possess an advanced computer network system, large amount of engineering data, a standard library, a technical development center and a technical industry base and a team with profound engineering experiences. Our staff are all selected from well-known colleges, famous building material research institutes and large scale cement corporations, etc. Now, there are 126 technical staff in our institute, among which 46 of them have senior professional title and 61 of them have middle-class professional title. In recent years, 3 centers have settled down: Luoyang Cement Engineering Research Center, Henan Special Cement Engineering Research Center as well as Cement Technology Innovation Platform of Science and Technology ministry.
Our company is a well-known and high-praised company in building material industry.
We possess 12 National Excellent Engineering Design awards, more than 20 provincial science and technology awards and more than 100 patents.
technique innovation, design optimization, sound quality, overall service.
Our management concept is:
owner's profit comes first; to provide the owner with the best benefit.
By continuously technical innovation, research and development, we have finished more than 30 projects with consummate technique, first-class quality and overall service. Based on our endeavor, we have already possessed independent intellectual property rights on main process technologies and equipments for 600-8000 t/d newly-dry process clinker lines. These achievements are our core techniques which provide competiveness for our sustainable development.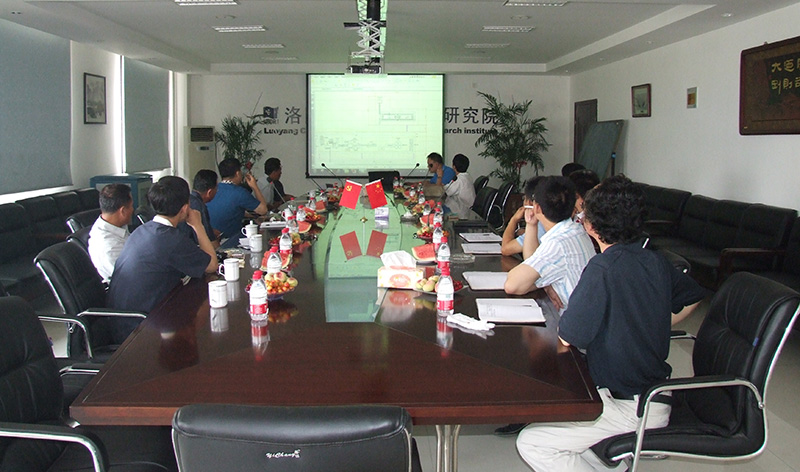 In order to meet the requirements of national economic restructure, and to provide our clients with best design and service, LCDRI will actively continue to explore and fulfill the market, pay more attention to technical research and development, basic development of Industry standardization and cultural construction of "people foremost" . Our target is not the largest and the most, but is the best. Our designs are all controlled by ISO9001 international standards which make sure our projects 100% passed.