Industrial waste treatment
Industrial waste also known as industrial solid waste, means solid waste generated by manufacturing or industrial processes that is not a hazardous waste regulated under Subtitle C of RCRA. Such waste may include, but is not limited to, waste resulting from the following manufacturing processes: electric power generation; fertilizer/agricultural chemicals; food and related products/by-products; inorganic chemicals; iron and steel manufacturing; leather and leather products; nonferrous metals manufacturing/foundries; organic chemicals; plastics and resins manufacturing; pulp and paper industry; rubber ansportation equipment; and water treatment. This term does not include mining waste or oil and gas waste.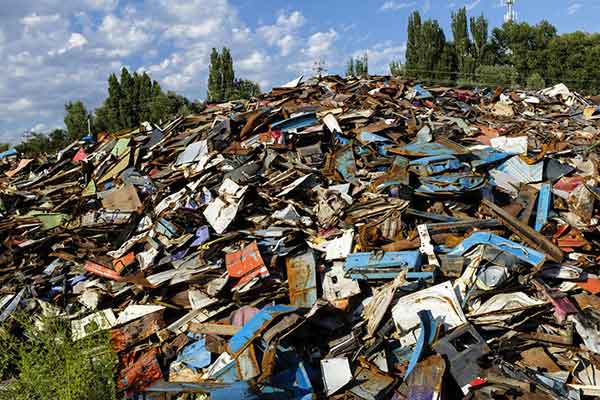 Types of industrial waste
Metallurgical Waste Slag
Refers to all residue wastes discharged during or after the smelting of various metals. Such as blast furnace slag, steel slag, various non-ferrous metal slag, ferroalloy slag, iron slag and various dust, sludge and so on.
Mining Waste Slag
In the mining process of various ores and coals, the amount of slag produced is extremely large, including a wide range of mine peeling waste rock, excavation waste rock, coal gangue, ore dressing waste rock, washing waste slag, various tailings and so on.
Fuel waste residue
The waste produced by fuel combustion, mainly includes coal slag, flue ash, coal powder slag, shale lime and so on.
Chemical Waste Slag
The industrial waste discharged from chemical industry, mainly includes sulphuric acid slag, carbide slag, alkali slag, gas slag, phosphorus slag, mercury slag, chromium slag, salt sludge, sludge, boron slag, waste plastics and rubber debris. Among industrial solid waste, glass waste, ceramic waste, paper making waste and construction waste are also included.
Industrial waste refers to solid waste discharged from machinery, light industry and other industries in the production process. For example, cutting debris, grinding debris, waste sand, activated carbon residue of food industry, bricks, tiles, gravels and concrete fragments of silicate industry and construction industry.
LCDRI is a state-level high-tech enterprise specializing in industrial furnace equipment research and development and waste resourceful utilization production technology services. Our LCDRI has the double-level design qualification issued by the Ministry of Construction and has four research and technology research centers in Henan Province of China.,7 national outstanding outstanding engineering design awards for building materials industry, 5 provincial and ministerial level scientific and technological progress awards, 51 patents have been applied so far, and 33 national patents have been granted. There are five major institutions including R&D center, doctoral workstation, engineering service center, product manufacturing center and market management center.
In the energy and environmental protection industries,LCDRI is committed to the gasification and power generation of domestic waste,,biomass and other organic waste power generation stations,sludge carbonization treatment, soil remediation ,industrial waste, biomass and other organic wastes.