Soil remediation rotary kiln
General introduction
LCDRI devoted to non-metallic material and mining research for many years. There is a lot of experience in soil remediation Process with a large number of professionals & technical, dozens of inventions,our institute can according to different types of site pollution ,hydrogeological condition and subsequent development requirements. We choose physics ,chemistry, biology from a professional perspective of using advanced technology to control soil pollution which makes soil recovery conditions of use, reach the target value of soil restoration, meet the needs of urban construction.
Production description
The heating source of soil remediation rotary kiln is at the head of the furnace tube, and a large amount of hot air is generated by combustion to heat the dirty burning soil in the furnace, so that the material in the furnace tube can reach the required gasification temperature. The equipment is mainly used for high-temperature gasification, heating the material, and the maximum working temperature of the kiln can reach 700 C. The material circulation is used for direct heating. Rotary kiln has strong structure, smooth operation, complete decomposition and gasification of organic matter.
CONTACT US
Address
22 Binhe North Road, Luoyang City, Henan, China
Contact
M/T: +86 379 64318689
M/P: +86 18237958898
E-mail:sales@lcdri.com
Structural principle
The rotary kiln for soil treatment is mainly composed of rotary part, supporting part, transmission device, kiln head cover, kiln head and kiln tail seal, combustion device, etc. The kiln head guard plate and the kiln tail return spoon are cast in blocks. They are easy to install and have high heat resistance, corrosion resistance and wear resistance. Cooling air is provided in the kiln head cold air jacket, which can uniformly cool the kiln head cylinder and the kiln mouth guard plate to make them safer and more reliable. The head cover of the kiln adopts a large volume mode, and the structure of the kiln door is opposite, which makes the air flow more stable.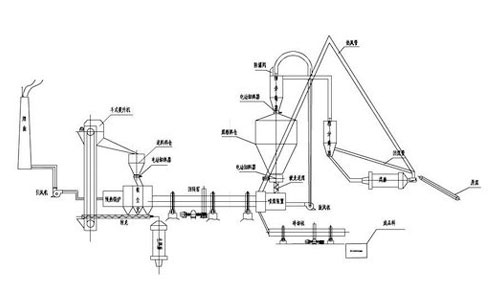 Application
The Relocation site of Petrochemical Plant coking plant, steel mills, Insecticide factory , gas station in the city , Solid waste accumulation in mining and industrial dust pollution,Soil pollution caused by informal garbage, such as a number of reasons, cause a large amount of organic matter pollution, heavy metal pollution and legacy of organic matter and heavy metals compound pollution.The harmful and active substances in the soil exceed the self-purification ability of the soil, resulting in the physical, chemical and biological changes of the soil.
To change this kind of soil pollution in the city for residential, commercial, schools, medical and other public lands, seriously affect the living on this land, therefore, must be in front of the land use, repair the land of this kind of pollution.
Technological advantages
1) The characteristics of high heat efficiency.
2) Low energy consumption and low pollution.
3) Our equipment is simple, small occupation area, less investment, stable running, simple and convenient operation, high efficiency of soil remediation Process save a lot of time
4) Adopt automatic control and real-time monitoring, to reduce the number of workers and skilled operation requirements, and ensure sufficient residence time of harmful gas in the combustion chamber.
5) Thus eliminating the secondary pollution in soil remediation process, the operation cost is low compared with land fill or direct heating incineration, and after the restoration of the soil can be used again to achieve the aim of high efficiency, low energy consumption, easy operation, environmental protection objectives, suitable for promotion use.
Specification parameter
Specficication

Φ1.9/Φ1.6*39m

Φ2.5*50m

Φ2.5×60M

Capacity

t/h

>2

6.5-7

>7

Slope

3%

3.5%

3.5%

Kiln speed

r/min

0.17-1.7

0.49-1.48

1

Main drive motor

Rated power

kw

30

55

Rated voltage

v

380

380

55

Speed range

r/min

132-1320

350-1050

380

s/r

49.78

78.09

90

Auxiliary drive motor

rated power

kw

4

Rated voltage

v

380

Auxiliary reducer

Rated speed

r/min

1440

4

Speed ratio

s/r

40.44

40.44

1440
Project case
The special rotary kiln equipment (3.2x80m) with a daily capacity of 1000 tons for soil treatment was successfully put into operation in Beijing Sanhuan Chemical Plant. The equipment runs steadily and meets the production standards.