Municipal waste solutions
Municipal waste introduction
Municipal waste can also be called domestic waste.
Waste is defined as unwanted and unusable materials and is regarded as a substance which is of no use. Waste that we see in our surroundings is also known as garbage. Garbage is mainly considered as a solid waste that includes wastes from our houses (domestic waste), wastes from schools, offices, etc (municipal wastes) and wastes from industries and factories (industrial wastes).

Municipal waste can mainly be classifiled into four kinds: recyclable waste, kitchen waste, hazardous waste and other waste.
Recyclable waste
Waste paper, plastic, glass, metal and cloth. Waste paper mainly includes newspapers, periodicals, books, all kinds of wrapping paper, office paper, advertising paper, carton and so on. It is noteworthy that paper towel and toilet paper are too water-soluble to be recycled .
Plastic waste
All kinds of plastic bags, plastic packaging, disposable plastic lunch boxes and tableware, toothbrushes, cups, mineral water bottles and so on.
Glass waste
All kinds of glass bottles, broken glass pieces, mirrors, bulbs, thermos bottles and so on.
Metal waste
Cans, cans, toothpaste and so on.
Cloth waste
Discarded clothes, tablecloths, washcloth, schoolbags, shoes and so on.
Kitchen waste
Leftovers, bones, vegetables, vegetables and other food waste.
Hazardous waste
Waste batteries, waste fluorescent tubes, waste mercury thermometers, expired drugs and so on. These wastes need special safety treatment.
Other waste
Bricks and tiles, ceramics, muck, toilet waste paper and so on.
Recycling of waste product is very important as this process helps in processing waste or used products into useful or new products. Recycling helps in controlling air, water, and land pollution. It also uses less energy. There are a number of items that can be recycled like paper, plastic, glass, etc. Recycling helps in conserving natural resources and also helps in conserving energy. Recycling helps in protecting the environment as it helps in reducing air, water, and soil pollution.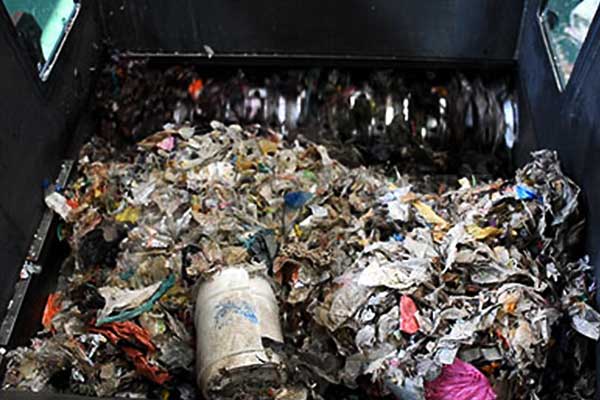 Municipal waste solutions
Establish waste disposal energy center to dispose of domestic waste.
In the garbage energy center, the comprehensive utilization of resources is the premise to carry out garbage disposal work.
Recycle metal wastes from domestic waste as resources; collect solid wastes as building materials (such as permeable bricks) for sponge smart city construction.
Realize the comprehensive utilization of garbage, and ultimately provide the gas, cold, heat, electricity, steam, fertilizer and other energy needs for living.
LCDRI is a state-level high-tech enterprise specializing in industrial furnace equipment research and development and waste resourceful utilization production technology services. Our LCDRI has the double-level design qualification issued by the Ministry of Construction and has four research and technology research centers in Henan Province of China.,7 national outstanding outstanding engineering design awards for building materials industry, 5 provincial and ministerial level scientific and technological progress awards, 51 patents have been applied so far, and 33 national patents have been granted. There are five major institutions including R&D center, doctoral workstation, engineering service center, product manufacturing center and market management center.
In the energy and environmental protection industries,LCDRI is committed to the gasification and power generation of domestic waste,,biomass and other organic waste power generation stations,sludge carbonization treatment, soil remediation ,MSW waste, biomass and other organic wastes.