Jaw Crusher is a new rock crushing equipment, which mainly used in metallurgy, chemical industry, building materials, utilities and other materials that often need to move processing operations, especially for highways, railways, hydropower engineering and other stone work flow , customers can use a variety of configurations depending on the type, size and materials of the finished material processing requirements. Jaw crusher station greatly expands the concept field of coarse crushing operations.
Process description
Materials are delivered to the feeder evenly inside the crusher, crusher after initial crushing, circular vibrating screen composed by closed system, recycling of materials broken, finished materials from the conveyor output, continuous crushing operations. Jaw Crusher can be based on actual production needs to be removed circular vibrating screen, to achieve initial crushing material directly, convenience and other crushing equipment for use and flexible.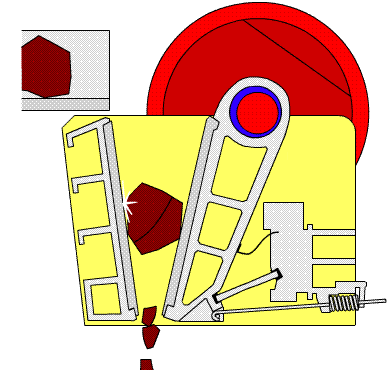 Specifications
LCDRI have the standard types of Jaw Crusher as below chart. LCDRI also could design and manufacture the Jaw Crusher according to customers' concrete specifications.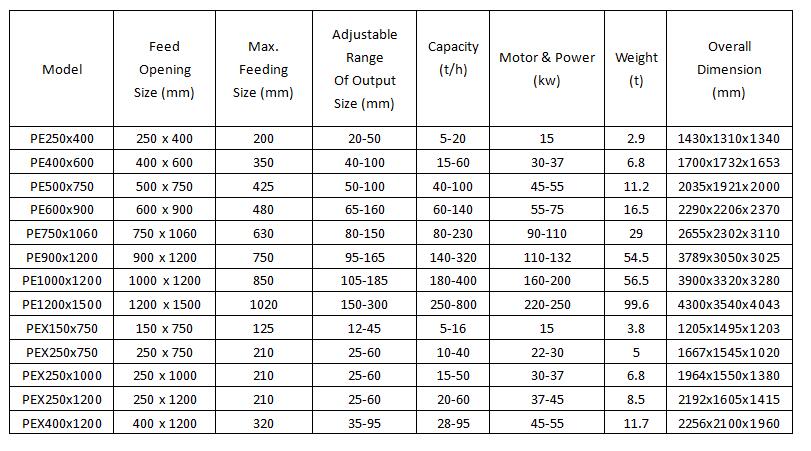 Features
Jaw Crusher Station operating line is short, different crushing equipments were installed on a separate removable chassis, short wheelbase, small turning radius, flexible travel and work in the general area of the highway.
Reduce material handling costs. Materials can be processed on site, without having to move out of the scene and then processing the material, greatly reducing the cost of transportation of materials.
The combination of flexibility and adaptability. According to the different composition of crushing process requirements, after the first crushing and screening, it can also be composed after the first screening broken process. According to the actual needs of a combination of crushing, crushing two-stage crushing and screening system, it can also be combined into a coarse broken, broken, crushing three-stage crushing and screening system. You can also run independently, where is a lot of flexibility.