Process description
As the first-class grinding system supplier in China, LCDRI can provide all the equipments required for the cement production line, such as slag grinding plant. Dust collector, as the most important link for the collection of the finished products in the whole production line, has been focus by more and more people.
Dust collector of LCDRI machinery includes bag filter, pulse bag filter, electric filter, wet filter, electric bag filter etc.
There are two main functions: one is to remove dust from the air, protect the environment and reduce pollution. So it is also called the dust removal equipment, like the dust collecting equipment used in the exhaust emission of the factory.
Another is to collect powder products by collecting dust equipment, such as the cement system to collect the finished cement.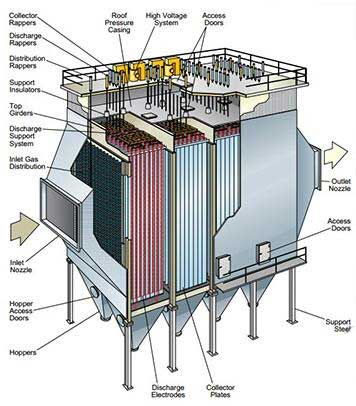 Features
PLC microcomputer program controller, highly automatic
The pulsed bag filter adopts PLC microcomputer program controller, which includes constant pressure (automatic), timing (automatic), manual.
Few secondary dust-emission
Separate chamber for cleaning ash to avoid the secondary dust-emission after blowing clean ash.
About LCDRI
Founded in 1997 and located in Luoyang, Henan, China, LCDRI has 20 years' experience in equipment manufacturing with an area of 330,000 m2 and 1 billion RMB of annual production value. The company is specialized in manufacturing ball mills, rotary kilns, vertical mills, large steel casting and can undertake the EPC projects of cement production lines, active lime production lines, blast furnace slag/ steel slag/ nickel slag grinding plants. Our products are sold to more than 50 countries and regions in Southeast Asia, Central Asia, South Asia, North America, South America and Europe.