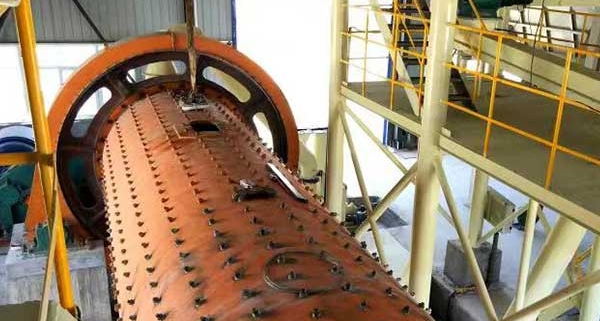 Ⅰ.Market Demand Situation
As an energy-saving, green and environmentally friendly mineral filler, heavy calcium is mainly consumed in paper making, plastics, rubber, paint and coatings. Paper and plastics industry is the main industry for large-scale demand and fine application of heavy calcium. The consumption of heavy calcium in the world paper industry has increased from 9% of its total output in 1981 to 50% in 2005. Especially in Asia, new papermaking enterprises mostly use high-brightness wood-free pulp to make paper, requiring heavy calcium to make high-brightness coatings. According to statistics, in the next few years, the paper industry will still be the main market of heavy calcium, and its market share will increase slightly. It is expected that by 2012, the annual average growth will be about 5.5%, of which Asia will grow by more than 8.5%. Especially in the paper industry, the new technology of using light calcium and heavy calcium mixed fine powder has developed rapidly, and the demand for coated heavy calcium has increased. The amount of heavy calcium in synthetic materials (plastics and rubber) increased by about 5% annually. The amount of heavy calcium used in paints and coatings increased by about 4% annually. According to the statistics of the Calcium Carbonate Professional Committee of China Nonmetallic Mineral Association, there are more than 400 heavy calcium carbonate enterprises with an annual output of about 4 million tons in China. From the product structure, 200-325 meshes account for 50%, 325-1250 meshes account for 35%, 1250 meshes account for 15%, and surface treatment accounts for 12%. Large-scale heavy calcium enterprises in the world basically adopt large-scale equipment and advanced production technology, such as vertical mill or ball mill and other large-scale dry grinding equipment technology combined with super-fine classifier or large-scale wet equipment technology, to achieve industrial scale and fine production of products. However, the energy consumption per ton of products with high ball mill technology is still an urgent problem to be solved in the industry. Vertical mill equipment and its supporting technology have attracted wide attention in the industry because of its advantages of high efficiency and energy saving.
Ⅱ.Production Technology and Equipment of Heavy Calcium
At present, the mainstream demand in China's heavy calcium market is 600-1500 purpose heavy calcium products; the value-added rate of heavy calcium products is low (compared with talc, barite, kaolin, etc.), and scale is one of the main factors affecting the benefits. In order to meet the requirements of the market and the profit of enterprises, we should achieve in principle the following two conditions when choosing heavy calcium processing technology and equipment: mature technology, reliable operation of equipment, stable product quality, less investment per ton of products and low energy consumption of products.
The dry superfine processing equipment of heavy calcium mainly consists of grinding and grading equipment. Mature grinding equipment mainly includes Raymond mill, vibration mill, ring mill, dry stirring mill, vertical roller mill and ball mill. The classifier is an impeller type Superfine Classifier Based on forced eddy current principle. The following is mainly from the technical characteristics of our design, analysis and evaluation.
Technology of Ball Mill+Classifier
The crushing principle of ball mill is that materials and grinding media impact and grind each other in the rotating process of ball mill. The output of fine grinding is lower than that of dry stirring mill and vibration mill, but higher than that of other crushing equipment. After modification in grinding, the grinding ability has been greatly improved, the content of fine powder is close to that of vibration grinding, and the phenomenon of over grinding is much lower than that of vibration grinding. At present, it is one of the main equipments for large-scale production of heavy calcium.
The technology of high-fine ball mill with classifier is strongly recommended by advanced powder technology companies in the world and widely adopted by famous Powder Companies in Europe and America. It is widely used in the processing of non-metallic ores such as calcite, barite, talc and kaolin. Taking the production of heavy calcium powder as an example, 600-6000 items can be produced, which is especially suitable for 800-2500 items. The production scale of single machine is 1-100,000 t/a. This production process fully conforms to the principle of producing low added value products of heavy calcium, requiring less investment, mature technology, simple process equipment, low energy consumption and higher output. The advantages of this scheme have been tested in practice.
https://www.lcdri.com/wp-content/uploads/2019/03/micro-powder-production-line.jpg
400
600
管理员
https://www.lcdri.com/wp-content/uploads/2019/01/lcdrilogo.jpg
管理员
2019-04-29 11:55:43
2019-05-08 10:31:21
Dry Production Technology of Ultrafine Heavy Calcium Carbonate