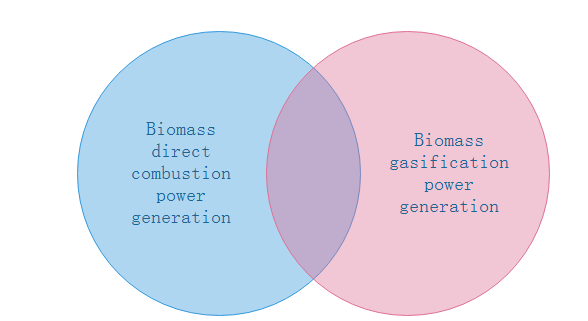 Biomass direct combustion power generation technology refers to the direct injection of biomass into the boiler for combustion, heating and gasification of water, and the high temperature and high pressure steam generated to drive the steam turbine to work, and finally drive the engine to generate electricity.
Biomass gasification power generation technology is to convert various low calorific value solid biomass into gas, extract hydrocarbon materials, convert them into biomass gas, and then enter the gas generator set to generate electricity after purification and cooling.
The Luoyang Building Material and Architectural Design and Research Institute has researched and developed the material gasification power generation units as the research object. After years of painstaking research, it has developed a modular and efficient biomass gasification power generation units with many patented technologies. It has opened up new avenues for the comprehensive utilization of biomass.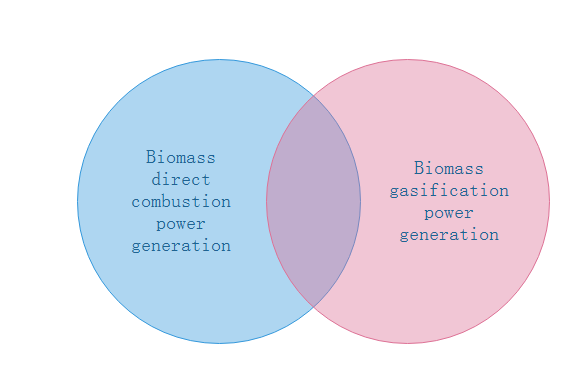 Technical comparison between biomass direct combustion power generation and biomass gasification power generation.
Item
Direct combustion power generation technology
Biomass gasification power generation technology
Environmental protection
Flue gas needs desulfurization and denitrification, and there is a risk of excessive atmospheric pollutants such as NOx and SO2; there is a risk of dioxin exceeding the standard;
Clean gas combustion, there is no risk of excessive atmospheric pollutants such as NOx and SO2 in the flue gas; there is no condition for dioxin formation;
Power generation efficiency
Biomass gasification power generation is 1.5 times that of direct combustion power generation;
Adaptability to different power generation scales
The economic scale of a single machine generally requires not less than 1 MW, but is limited by the concentration of biomass, and the scale of a single machine is generally less than 25 MW;
The characteristics of biomass in China are huge, but the distribution is relatively scattered, and collection and transportation are difficult; the scale of single-machine economy is generally not less than 0.5MW; generally, medium-scale (1~5MW) biomass gasification power generation is adopted, and the adaptability is strong;
Reliability of equipment operation
The ashing, slag inclusion and high temperature corrosion caused by alkali metals are the three major problems currently existing in biomass direct combustion power generation;
The two core technologies are gasification and decoking; the biomass gasification power generation device using Finnish and German technology is reliable in operation;
Ash usage
1) Grass ash can be used as farmyard manure;

2) Part of the raw materials used as building materials;

1) Broad market prospects with alternative potash;

2) Processed into biomass activated carbon and sold as a high value-added adsorbent products;

Overall evaluation
Biomass gasification, as a power generation technology suitable for national conditions, is the development direction for the effective use of biomass energy in China in the future.
https://www.lcdri.com/wp-content/uploads/2019/06/2222-1.png
377
588
管理员
https://www.lcdri.com/wp-content/uploads/2019/01/lcdrilogo.jpg
管理员
2019-06-06 09:27:11
2019-06-06 10:11:10
Technical comparison between biomass direct combustion power generation and biomass gasification power generation